Sno-Cone Machine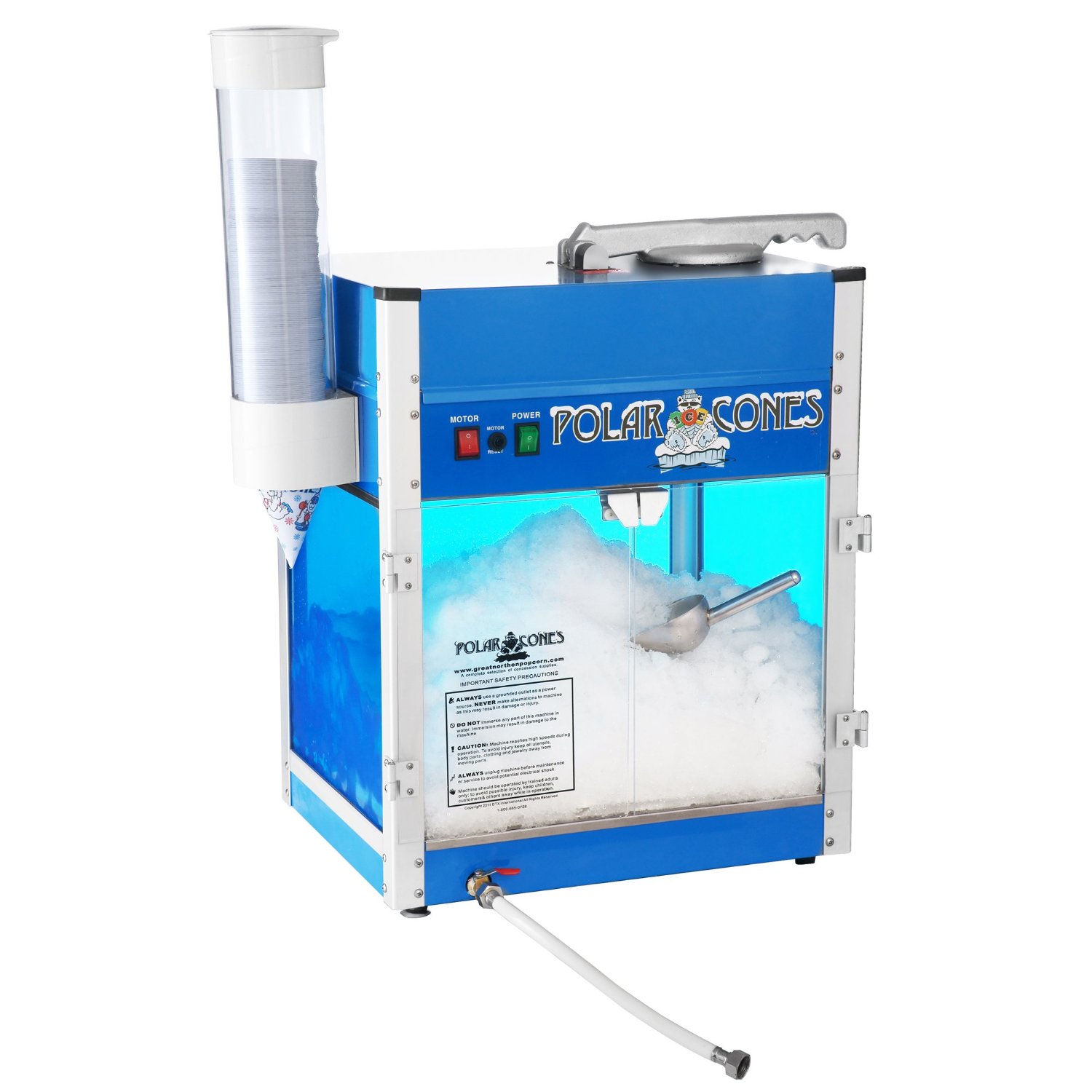 Tinted side panels. these are safe, easy to clean, and they are tinted blue to shade the ice from melting so quickly

Slanted drain deck, included is a removable plastic tray which drains moisture away from the ice

Back-lit sign. adds attention and visibility to the ice for that added "theatrical effect"
You may also be interested in:
Chafing Dishes
Champagne Fountain
Coffee Maker
Cotton Candy Machine
Frozen Drink Machine
Hot Dog Rotisserie
Popcorn Machine
Punch Bowl
Sno-Cone Machine
Soft-Serve Ice Cream Machine
SuperCooler